With mountains of product leaks and an underwhelming amount of innovation, the moments of sincere, unmanufactured awe that Apple events used to be known for are few and far between these days. But at Apple's 2018 event, when COO Jeff Williams unveiled the Apple Watch Series 4's ability to take an honest-to-God Electrocardiogram (ECG) — a feat unconquered by any other consumer tech company — it felt like a true breakthrough.
With emotionally compelling advertising campaigns, Apple has been touting the ability of these features to save lives. At Apple's Worldwide Developer Conference (WWDC) on Monday, the company will likely unveil a new Watch OS that offers even more health capabilities.
SEE ALSO: Apple Watch Series 4 review: Sidekick no more
Health features are a crown jewel priority for Apple; Tim Cook has even gone on the record several times with the somewhat astonishing statement that — forget the iPhone — Apple's greatest contribution may be to healthcare.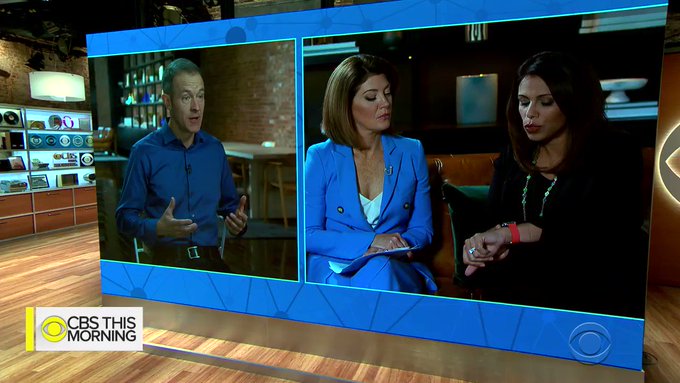 But there's often a gap between what healthcare professionals actually want and need, and what tech companies think will help doctors and their patients. It turns out the Apple Watch is no exception.
"I think the Apple Watch is an incredibly good tool to engage patients, but it's not a medical device," said Dr. Kevin Campbell, a cardiologist and expert in heart rhythm disorders who has written about the intersection of tech and medicine.
Campbell laid out a few issues he has with the Apple Watch. First, in terms of the heart rate information it gathers, he's concerned the Apple Watch produces too much data, with too little A.I. interpretation, that's not necessarily useful for doctors.
"As physicians, we are going to want to use it," Campbell said. "However, you're going to need software, you're going to need artificial intelligence, you're going to need other ways to sort through that data, so that data is delivered to the physician in a way that's easily digestible and manageable."
Moreover, despite the abundance of data patients may hand over to their busy doctors, the Apple Watch does not provide information on other key data points that physicians do need to diagnose problems. It's the sort of information needed to distinguish something like atrial fibrillation from a spiked heart rate caused by something else.
If a patient's heart rate spikes, geriatrician and "geriatric tech" expert Dr. Leslie Kernison said, every physician would also need to know that person's blood pressure to make any diagnostic sense of heart rate data.
"Just from a problem-solving perspective, once you have people who are middle-aged or older, you need the blood pressure, too," Kernison said.
Campbell mentioned that the Apple Watch would be much more useful to doctors if there were also a way users could put in symptoms, such as shortness of breath or dizziness, when the watch alerted them that their heart rate was spiking.
Dr. Kernison was also concerned with usability on the patient side. Some have speculatedthat Apple's health product moves are designed to help capture an older customer base. But Dr. Kernison pointed out that seniors not only have to afford the watch, they also have to have it paired with an iPhone, remember to charge it, and actually wear it. Any one of those factors could be a challenge for someone who could truly benefit from fall detection, or GPS location in cases of wandering.
Still, because the watch is more stylish than other fall detectors, she believes it has the potential to be useful. But overcoming the technological hurdles will vary greatly from patient to patient.
A larger concern beyond the specific features is Apple's suggestion, through its advertising campaign, that the Apple Watch can save lives.
Apple never explicitly says that, but it uses anecdotal videos to show how the watch's health and emergency functions have saved lives. Williams, Tim Cook, and Apple's promotional material all describe the watch as "the ultimate guardian for your health," and something that is becoming "indispensable" to people's lives.
["source=mashable"]