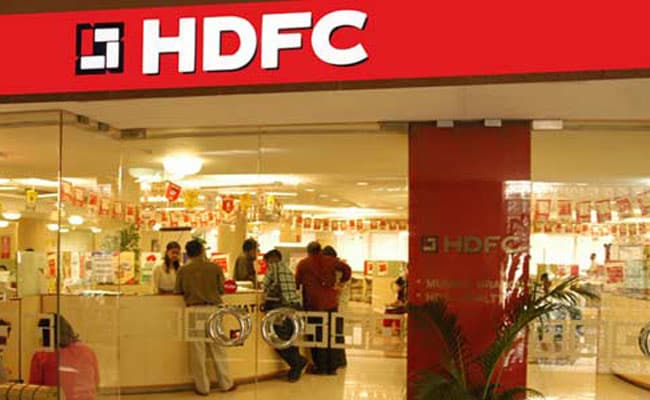 HDFC shares extended losses on Tuesday as its September quarter earnings failed to impress investors. The mortgage lender, which closed 2 per cent lower yesterday, traded 3 per cent down at the bottom of the Nifty-50 index today.
HDFC's Q2 profit (Rs 1,605 crore) looked good as the dividend income it gets from its subsidiary – HDFC Bank – grew over 300 per cent year-on-year to Rs 425 crore in the September quarter.
But strong profits hid muted growth in HDFC's core lending business, analysts said. Net interest income rose 7 per cent to Rs 2,005 crore in the September quarter, missing estimates. Q2 spreads (difference between rate of interest earned on advances and cost of fund) at 2.32 per cent was flat sequentially.
"Our calculated spreads indicate around 10 basis points drop sequentially." Nomura said, adding that, part of the drop in spreads is due to a change in product mix, which is unlikely to improve in the near term.
HDFC's fee income which was Rs 111 crore in the September quarter of last fiscal dropped 24 per cent year-on-year to Rs 84 crore last quarter. Nomura expects moderation in fee income as well as in investment income going ahead as the mortgage lender has not made any non-subsidiary investment in the last 2-3 years.
Brokerages cautious:
Nomura maintained its "neutral" stance on HDFC citing high valuation. "Valuation at 4.1 times FY17 book and 17.5 times FY earnings per share is at the higher end of HDFC's historical trading band," said Adarsh Parasrampuria and Amit Nanavati of Nomura.
Morgan Stanley cut its earnings estimates by 3 per cent, while CLSA cut its estimates by 2 per cent. Domestic brokerage Motilal Oswal cut HDFC's earnings estimate by 5 per cent.
HDFC shares closed 2.87 per cent lower at Rs 1,275.15 apiece compared to 0.33 per cent fall in the broader Nifty.
["source-ndtv"]