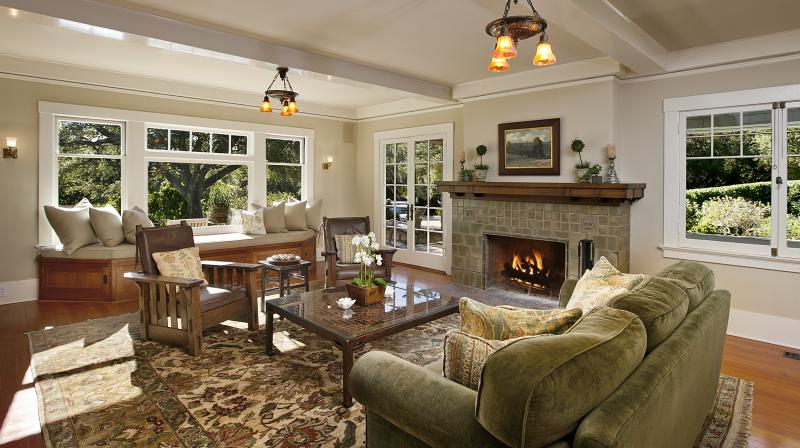 "Recognising the need is a primary condition for design" — Charles Eames
The mantra of good design is to stay on course with "Form Follows Function," where every element of design owns the space with a sense of purpose.
Here's a four-point ready reckoner on what is a definite no-no with design 101- part troix…
Never a theme
Defining brand "You" through your space requires personality, a touch of perpetuity with the scope of evolution over time. Fads vs Trends… most often are misinterpreted to mean the same. While a short lived fad is fun, sucking you in with its newness and bringing with it a burst of joie de vivre, it rarely lasts the season and you're back to scouting through the decor district once again.
So, unless you are in the business of design and the aim is to seasonally showcase design transition of a space, go with a trend, with a longer life span and a more semi-permanent option, that could span over decades with altered classics. A trend is the culmination of a language, a progressive belief system, history, unique tastes and intrinsic traits of the occupant, echoing their je ne sais quoi, and the holy spirit of the space. Trends are responsive to needs and indicate a forward movement with our ever-changing lives, technology, methodology and flow towards simplicity.
Tip: Blending modern and traditional styles to bring about a cohesive amalgamated look is a weathered trend. Mixing rustic textures with modern clean lines in furniture and decor restates stamina of style.
Nahii to same pinch!
While I recommend you don't go ballistic with print-texture mishmash, strictly avert all senses from veering off towards the dull plains. Upholstery, carpets and furniture all in the same shade are a crime against the visually gifted! Oh the horror of walking into homes where the fabric seemed have been sourced by the bale, resulting in all-the-Waltons clad in identical prints or plaids with enough metreage to go around and wrap the family pets as well! Steer clear off the glue sniffing and improvise with economy. Complimenting plains and prints is a good way to stay on the straight and narrow. And please do away with the whites, creme and beige ennui.
Tip: So do you go colour crazy or stay ascetic beige? A clever trendy revamp would be to bridge the gap between the old and new. Stain the staid with hues aflush to make them pop and sizzle without the anxiety of insolvency! This is your safe, transitional platter that will wear well till you make up your mind.
Turn off the stadium halogens!
With the influx of a million lighting retailers in our country over the recent years, many have unwaveringly begun to experiment with phosphorescence, incandescent and the entire spectrum of lighting. With easy and accessible, Chinese-made options jettisoned into our markets at a feverish pace, luminosity is undeniably the singular and most thrilling accessory in our design plans. As selfies reign supreme in our post 4G, braggadocious lives; large, innovative and at most times, ostentatious representation of lighting has gained momentum as well.
Illumination and colour effects our brain activity, bio-rhythm and productivity. The trick is to temper the kitsch, unless specifically intended for the space, to suit generic visual acuity, depth perception and glare tolerance.
Tip: Gone are the days of uniformity and monotony in types, styles and placement of lighting fixtures. Move out ceiling light options. Uplighters, downlighters, mood lighting from behind beams and staircase risers, rope lighting around frames, are new, innovative ways to lend warmth and glow to a space. Lamps in the bedroom are wonderful to curl up near over a mug of cocoa and a good book. Pendants in a cluster over the dining space are magnificent and imaginative, without being a fire hazard and help set a romantic tone even with family gathered around it.
Professionalguidance is not hype
Everyone is a designer! By today's means, and with self-appointed clamour, everyone and their extendables, claim to be a designer. Sure, and undeniably, many are skilled at appreciating individual components, in isolation, but not all have been gifted with the foresight to envision the bounteous bouquet assembled with precision and perfection.
The well-travelled and traversed return kindled with robust ideas, which are always welcome. They do however, require some streamlining and definition, some spit and polish if you will, to make it shine. Everyone could all do with a nudge in the right direction by springing for professional assistance. DIY is great for the ego and for short bursts of home improvement, but unless you have at least six months off work, it is best left up to the experts when looking at a large scale makeover.
Covering areas like the electricals, lighting, plumbing, flooring, ceiling, furniture, accessories, drapery and the like simultaneously, requires meticulous care with astute jugglery of time/cost/labour management. Derailment of any of these could add a lot of silver to your withering mane and deduct much more from your purse strings, especially in the event of rectification of mistakes.
Tip: So be aware. Shell out that farthing for good counsel.
Cheers and happy designing!
[]Source:-decan chronicle]